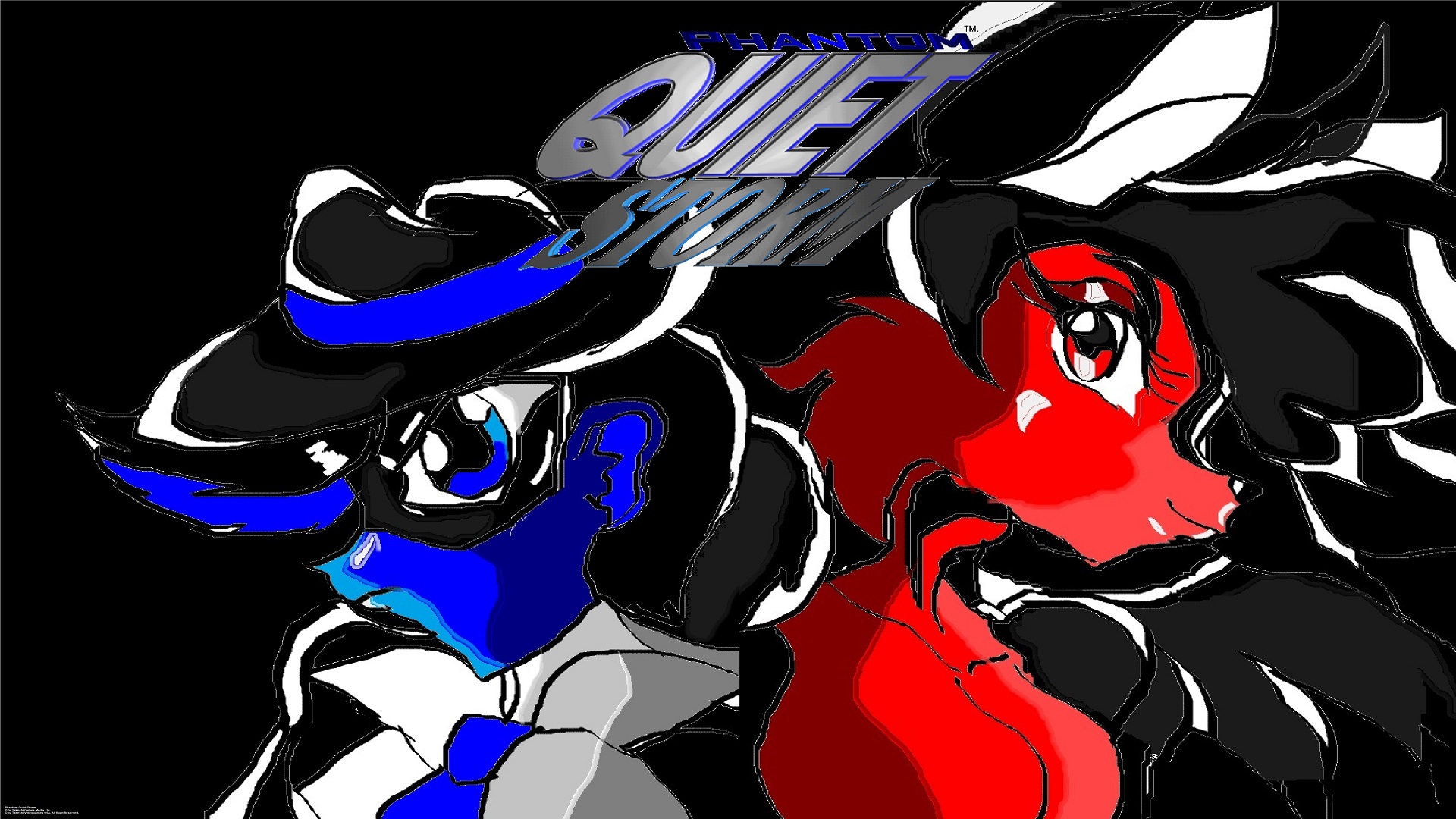 Phantom Quiet Storm (2000) demo
A downloadable Game for Windows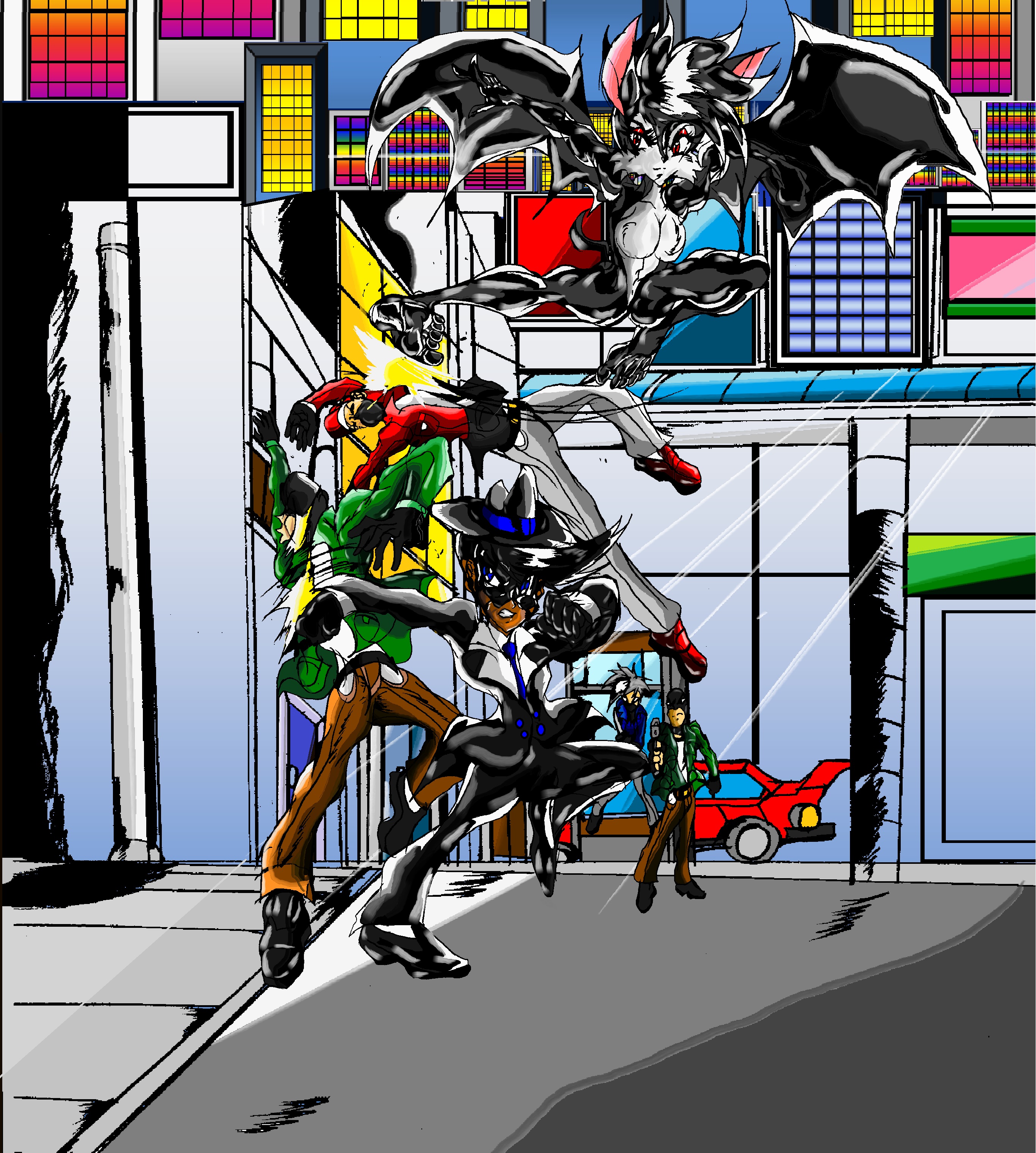 the first phantom quiet storm from 2000 and game that start it all since early beginning 21st century.

a Superhero Action game with the iconic 11 year old masked suit and blue tie wearing crusader detective and his partner and ally the iconic popular androgynous half female bat karolina fighting crime from the force of the evil syndicate Reverse Cross (Hells Followers) from bringing murder and massacre to the world and NYC the big apple the city that always wakes up. Quiet Storm and K.Shadebat must fight off against the reverse cross villains to see save the cities and home town for Justice and Peace and love & Equality.
phantom quiet storm's story is an Mature/Adult theme story that involves dark criminal murders, brutal violence, Sexual Erotic anthropomorphic humanoid animal relation that're only adapted in the adult seinen manga series and media for the mature audience only and it's never for children and minors.
you can download the demo version of the game.
Player 1
Controls-
Arrow Keys: Movement
A - Projectile
S- Melee attacks
hold-S Key: Target Shoot
D Jump
Z- Special Blow out Attack
Enter -Start and Restore Character when lives are 0

Player 2
Down Arrow Key- Phantasm dodge
Num lock mode 8,4,6,5: Movement
H - Projectile
J- Melee attacks
hold-J Key: Target Shoot

K- Jump
N- Special Blow out Attack
Down Arrow Key- Phantasm dodge
Numlock Delete-Start and Restore Character when lives are 0
Characters: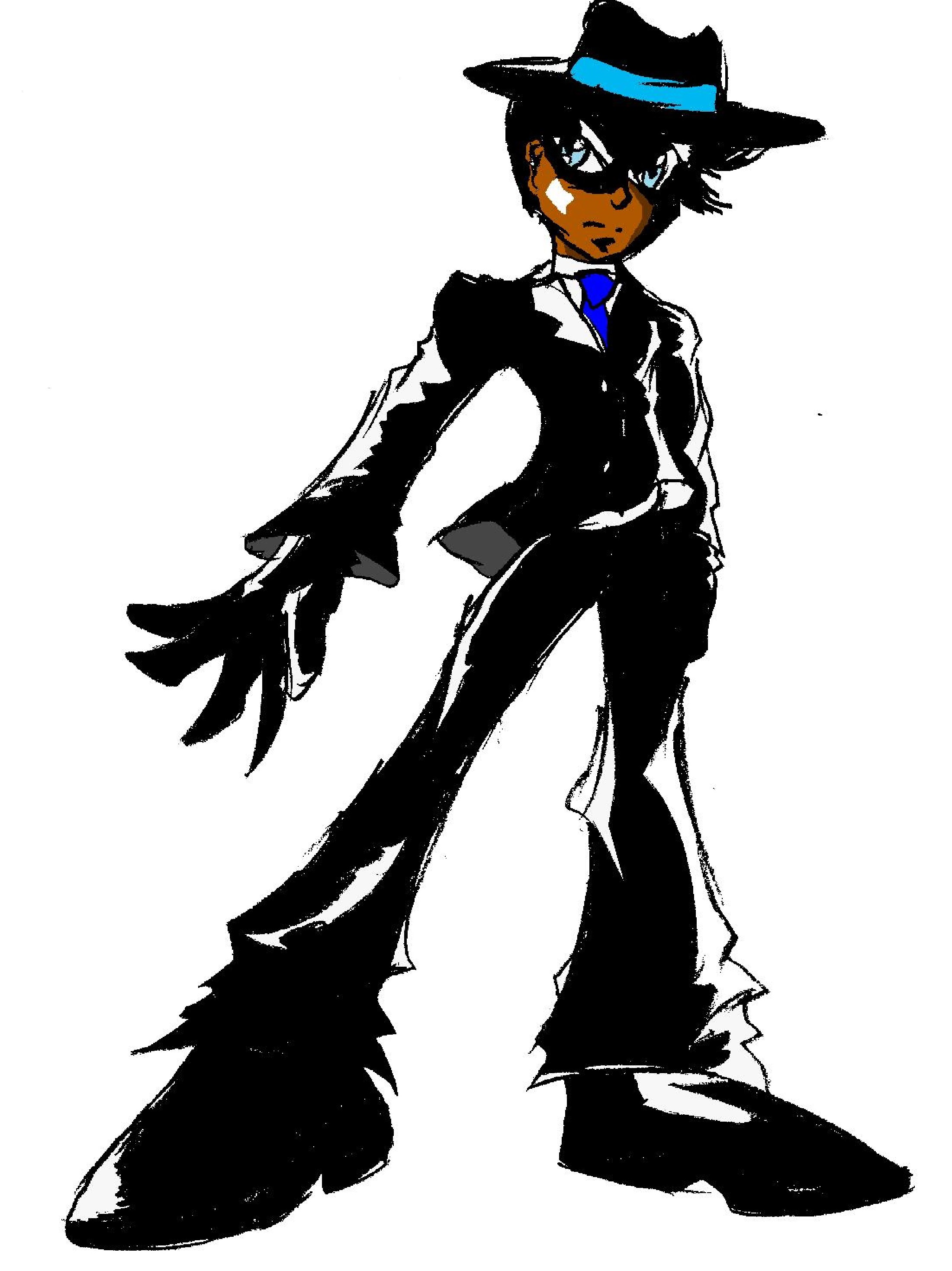 Phantom Quiet Storm-
Gender Male:
Eric Storson is The Main Character & Child Super hero Protagonist of The Series born in Oct,15,1989 He's an 11 year old African American Kid with a Caucasian accent who is calm, aware & a smart kid after his Parents Died by Swat gang, Eric was Lonely saw his Parents got Killed by Watching the News
He is now in a Rich home with a Maid who Took care of Him then He was taken to Summer Camp and Made Friends met a bunch of Bullies in that Night
Bully Name Yensid Told Eric to go to a Cave so see what's in there then Eric Saw Text words in Black since the late 1920's where it all happened.
Then a Black Shadow Came to Eric then Nothing Happened to Eric then that Shadow Gave Him Phantasm powers then he met Karolina the shade bat as a friend to him. Then he got out of the Cave
in one piece and then Later Eric Saw Crimes that are committed through everywhere then transforms with his Phantom Sunglasses Said "Time to "Quiet things out." that able to make him transform into phantom quiet storm the young night Crusader who put right to Confront wrong doings he's also an accurate Melee Fighter who relies dodging and counter attacks and very accurate martial artist.
His Personality is Stoic,Sh-rowed,Calm,Intelligent,Cautionary,Consistent,Technical & a Cunning Vigilant with sense of Justice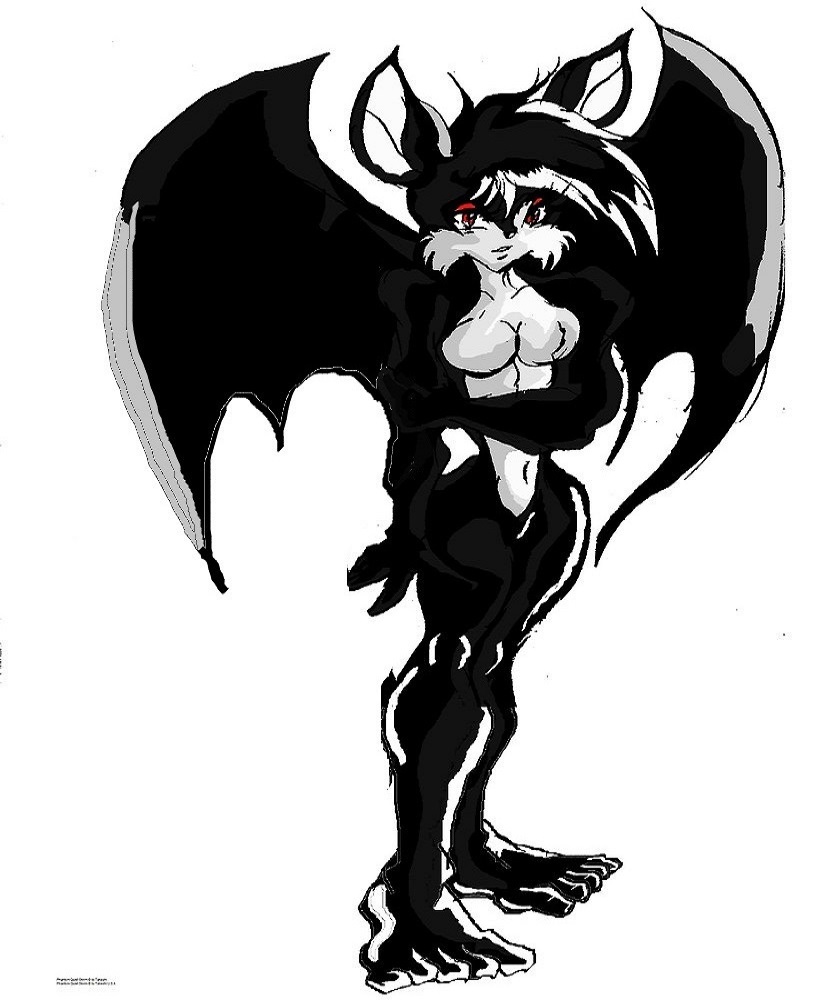 Karolina Shadebat-
Gender: Fem-Half (Female/half male)
Karolina is a 25 year old Female Black Bat Born in Sep,7, 1974
She's Eric's Partner in Crime Who Fallows Eric Where Ever He Goes She's with Him in Spirit. Karolina's ability is to turn to a shadow. invisibility. Shade out Light turn her arms and legs & bat wings are blades to fight off enemies. Flight. enhance speed in shadow form. Karolina cast energy blades on her enemies.
She's a Hermaphrodite Female Bat a gynomorph humanoid who Loves Female/New half Adult Humanoid Content & Loves to Have intercourse with them anytime that's one of Her abilities Called Obsession which is the ability when her is Heart Beating Her male orgasm feels Erections with other humanoid Female & Touches them with Black tattooed Marks on them and Shred all of their Clothes off and Started to do Mating with them and any Female Animal Humanoid Body she Craves then after the mating is in a Higher to get release their Comfort to erase their evil intention and destroys evil influences from their heads.
Her Personally Sweet,Kind Heart,Comfort,Ease minded,Sadistic,Animalistic Sexually Overtone Feminizing Herm Bat.
See website:
Phantom Quiet Storm Official Website.
https://www.facebook.com/Takeshi.OfficialStationIntenational/videos/801873763986...
https://twitter.com/TakeshiGamesLtd/status/1327028262690811908
https://www.linkedin.com/posts/takeshi-video-games-media-5237a911b_phantomquiets...
https://www.bitchute.com/video/q2yNlshkqZKc/
Follow and Subscribe:
Youtube-Takeshivideogamesofficial
© by Takeshi Media
| | |
| --- | --- |
| Updated | 10 days ago |
| Status | Prototype |
| Platforms | Windows |
| Publisher | |
| Release date | Dec 29, 2000 |
| Rating | |
| Author | Takeshi games Productions |
| Genre | Action |
| Made with | Clickteam Fusion, FL Studio |
| Tags | Cyberpunk, Fantasy, henshin, Multiplayer, noire, phantom-quiet-storm, quiet-storm, Sci-fi, Superhero |
| Average session | About an hour |
| Languages | English, Japanese |
| Inputs | Keyboard, Joystick |
| Accessibility | Color-blind friendly, High-contrast |
| Multiplayer | Local multiplayer |
| Player count | 1 - 2 |
| Links | Twitter, YouTube, Homepage, Homepage, Homepage |
Download
Download
Phantom Quiet storm demo.zip
62 MB